There is a scene during the opening of Jagame Thandhiram, where Dhanush waits for a train to stop with is car parked perpendicular to the railway track. The platform that the car stands on is shown to be higher than the ground level, and many who watched the movie (but not closely) wondered how the car ended up parked like that.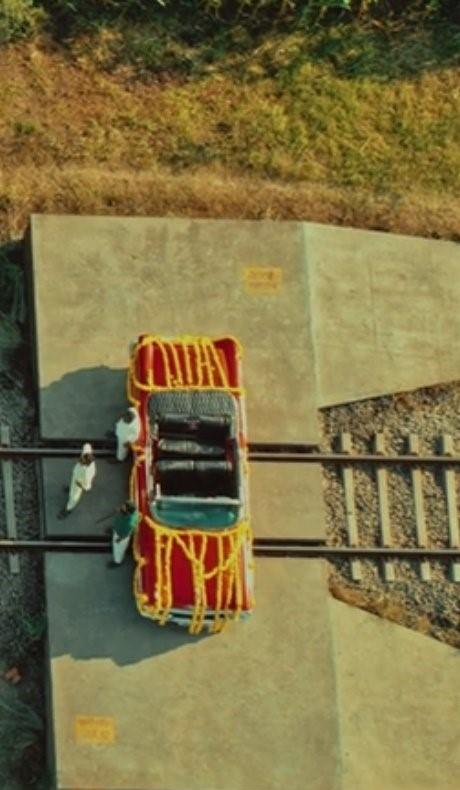 Sashikanth of Y Not Studios, who has been flooded with mixed reviews for his movie made a general statement about the acceptance he has received as the film's producer and in the process shared an image of a slide slope behind the elevated platform.
Success is not Victory
Failure is not DEFEAT

KEEP MOVING :) pic.twitter.com/nFXzOrVH9K

— Sash (@sash041075) June 21, 2021
Arguably, the car reached and got down the elevated platform through the slope [though it seems from the images shared that it could have been a difficult task with just driving]; However another image shared from the sets of Jagame Thandhiram reveals that a crane was used in making the car the way it stood.