Bachelor is GV Prakash's upcoming movie directed by Sathish Selvakumar, which is all set to hit theater screens on December 3, 2021. The movie is about a Coimbatore-based youngster who shifts to Bengaluru in the hopes of a new lifestyle but is faced with a series of unexpected events.
When the movie was first announced in 2019, GV Prakash was credited as the film's composer as well. The background score in the movie's trailer and a single titled Kadhal Kanmani seemed to be his work.
Then Dhibu Ninan Thomas was credited in Bachelor's posters as the film's composer, and another single from the movie came out under his name. Now, musician AH Kaashif has announced that a song composed by him for Bachelor will be unveiled soon.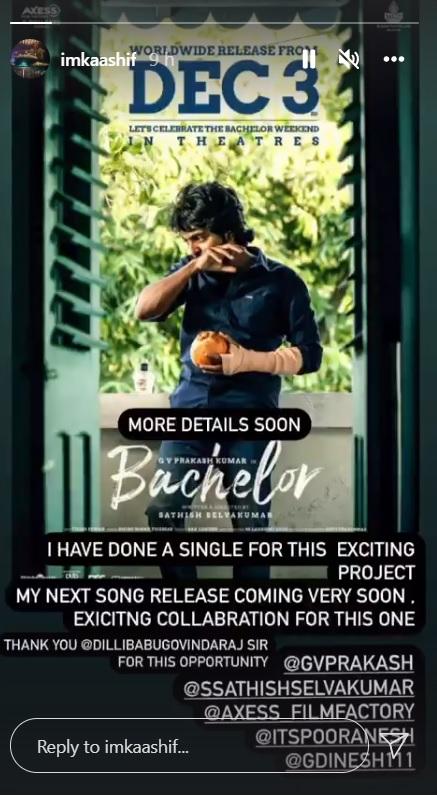 With Sidhu Kumar taking care of Bachelor's background score, the movie comes across as another Tamil outing like Yai! Nee Romba Azhaga Irukey! (2002) and Kasada Thapara (2021), with multiple musical credits.