Karthik Subbaraj directed Petta starring Rajinikanth in the lead was released on January 10, 2019 and in the three years since, the director has been unveiling deleted scenes and unused posters from the movie. Marking the '3 Years of Petta' occassion, the director unveiled another deleted scene and unused poster design which triggered a valid suspicion.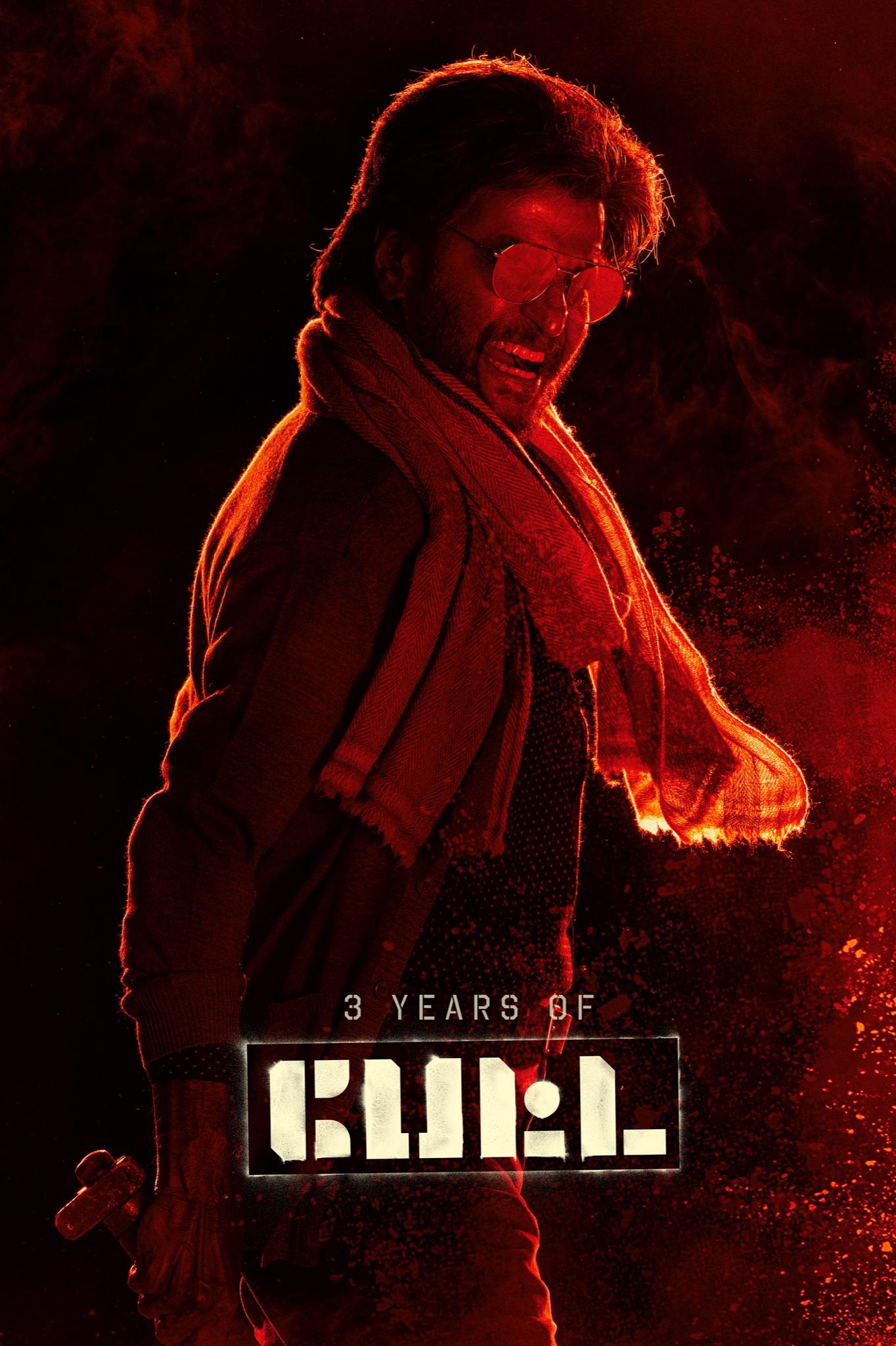 Fans and otherwise wondered how much more of unseen Petta content, Karthik Subbaraj had in hiding. Fun pokes like Karthik Subbaraj releasing Petta deleted scenes even in 2030 made a comeback, while some jokingly suggested that the director may as well make a sequel out of all of it.
Overall a majority were left wondering how long would it take before they get to see the entire unreleased content of Petta.
Evlo Unseen thaan vachirukka man

— 💥Mahesh💥 (@BourbonMahesh) January 10, 2022
👌😂😂

— 𝙎𝙄𝙑𝘼 ᴳ⁽ᴮⁱᵍⁱˡ ³⁰⁰ᶜ⁾🔪 (@mrharichandrar1) January 10, 2022
😂😂 Ella varushamum varum pola

— 𝙎𝙄𝙑𝘼 ᴳ⁽ᴮⁱᵍⁱˡ ³⁰⁰ᶜ⁾🔪 (@mrharichandrar1) January 10, 2022
Innum 100 Varushathuku Stock Vachirukan

— Rudhra 😎 (@Gopi77639123) January 10, 2022
Unseen stills poyi ippo thalaivan Unseen scenes eh vida start pantaaru! 🙈#Petta #3YearsOfBBpetta https://t.co/4GKSt5m825

— Shreyas Srinivasan (@ShreyasS_) January 10, 2022
Petta Shoot panra Footagesla Innum oru padam release pannalaam😻

Avlo scenes ella yearum release pannu @karthiksubbaraj 😻❤️#3YearsOfPetta #3YearsOfBBPetta #Annaatthe #Thalaivar169 @rajinikanth @RIAZtheboss pic.twitter.com/50q5NGYfdR

— Abhi Rfc (@RfcAbhi) January 10, 2022
Still how many unreleased posters he has? 😂@karthiksubbaraj is a verithanam thalaivar fanboy. Thalaivar ah rasichu2 eduthurukaru ☺️#3YearsOfPetta https://t.co/yVgOPmU8Io

— Yυɠҽɳԃɾαɳᴬᴺᴺᴬᴬᵀᵀᴴᴱ🇲🇾 (@yugellu) January 10, 2022
Semma 💜💜💜Uncut version release pannunga , in OTT .

— Ⓜ️🅰️N🅾️ (@rajini_mano) January 10, 2022
Evlo footage irku 😂😂😂already 3hr Padam. https://t.co/PvYXn8xCiL

— C (@studmacha) January 10, 2022
Ena bro neenga vitta unreleased poster scene song ah vachae pettaiku oru sequeal eh edukalam pola pic.twitter.com/821rZmg0kr

— ʙʀᴜᴄᴇシ︎ (@Vargeeze_) January 10, 2022
#Petta deleted scenes...

Thalaivan @karthiksubbaraj - Innum 4 lu hardisk iruku pola .. Pure Masss...

Tharamana Scene 🔥🔥🔥

Thalaivar Swag Max 💯https://t.co/ny7sPRJe58

— Vivek Amirthalingam  (@vivek_amir) January 10, 2022
I never seen so many hidden stills 4 a single movie....n never see such crazy fan boy director....anney @karthiksubbaraj your 💎 ❤️....petta can never been delete in our memories.🤩😍🔥❤️ #3YearsOfPetta @rajinikanth #Thalaivar169 https://t.co/TFSQtDbyN1

— LAVANYA_JII- (KATTUPOCHI 1.0) (@THALAIVARBB) January 10, 2022
Wow ! This is 🔥🔥🔥 Ipadi Oru scene ah hiding la vechu irukeengalae @karthiksubbaraj innum Enna ellam vechu irukeenga .. Thalaivar massssssss https://t.co/VrRR6I4X40

— Kousik Karthikeyan (@kousik23) January 10, 2022
Scenes,snaps laam ilanga, padame panni kudukatum 😎

— Stan✪Vasan (@newlie_hunk) January 10, 2022