The first teaser trailer of Avatar: The Way of Water which is the second film in James Cameron's motion-capture extravagant series was out earlier this week. 20th Centuries Studios India have confirmed that the Avatar 2 is releasing in theaters on December 16, 2022 in Tamil, Telugu, Hindi, Malayalam and Kannada along with the original English version.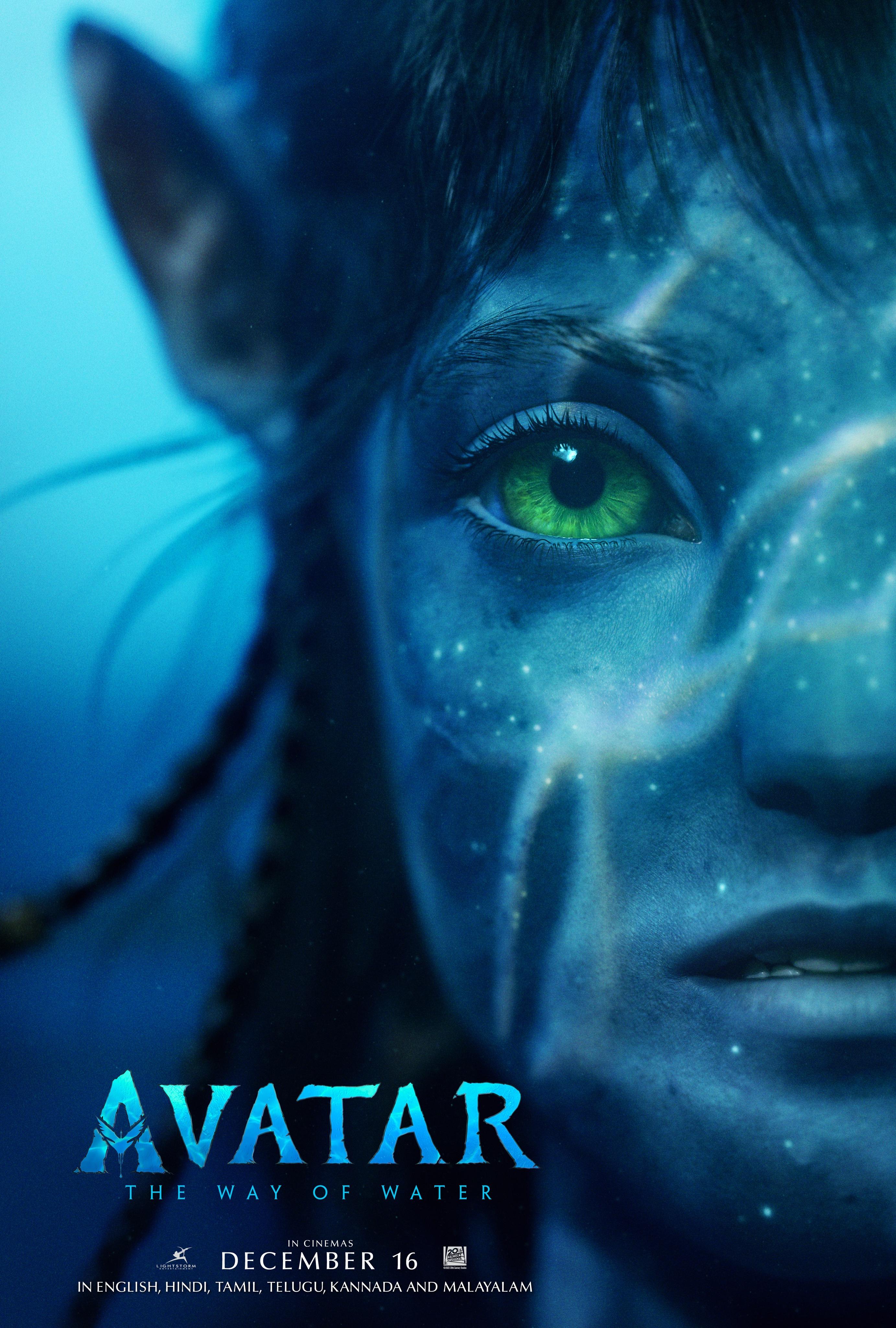 Avatar: The Way of Water sees the return of Sam Worthington as Jake Sully and Zoe Saldana as Neytiri in the lead. The couple now have a child and the story moves forward with the return of Sigourney Weaver, Stephen Lang, Oona Chaplin (as Varang) and a new cast that includes Kate Winslet (as Ronal), Michelle Yeoh (as Dr. Karina Mogue), Jack Champion (as Spider), Britain Dalton (as Lo'ak), Cliff Curtis (as Tonowari), Edie Falco (as General Ardmore), Giovanni Ribisi (as Parker Selfridge), Jermaine Clement (as Dr. Ian Garvin, a marine biologist) among others.
The movie's world premiere will take place on September 23, 2022 overseas.