The Badhaai series is a progressive yet relatable series of Hindi comedy films, that deal with uncommon subjects like geriatric pregnancy (Badhaai Ho) and lavendar marriage (Badhaai Do). Badhaai Ho went on to be a raging hit in 2018 and now it has gotten its own Tamil version titled Veetla Vishesham starring RJ Balaji, Urvashi, Sathyaraj and Aparna Das among others.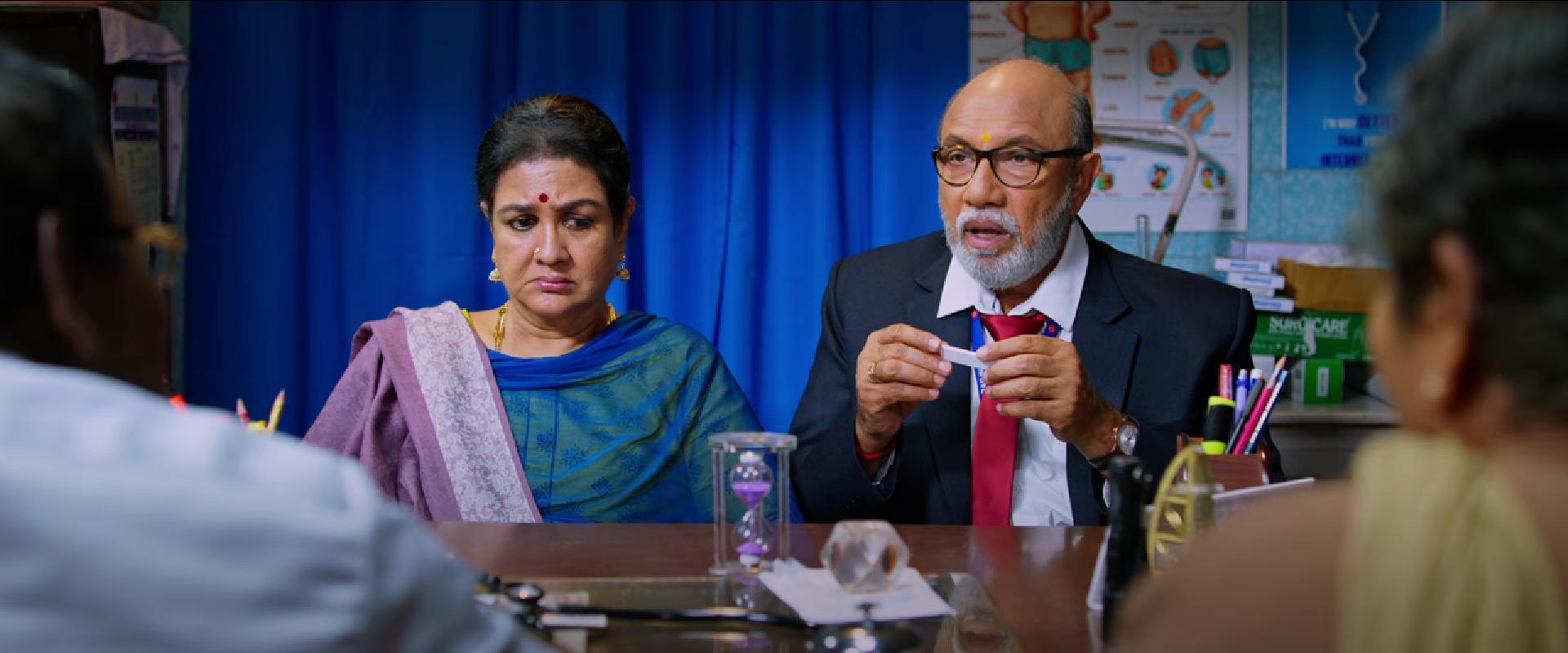 The trailer of Veetla Vishesham, which follows an adult youngster coming to terms with the unplanned pregnancy of his middle-aged parents has dropped. How he and his parents tackle this situation in their otherwise 'normal' worlds forms the rest of the story.
Veetla Vishesham is adapted from the original Badhaai Ho story by Akshat Ghildial, Shantanu Srivastava. RJ Balaji and NJ Saravanan have co-directed this film and it is produced by Zee Studios, Bay View Projects in association with Romeo Pictures.
The movie releases in theaters on June 17, 2022.