Indian actress Deepika Padukone, who predominantly works in the Hindi film industry was the most prominent Indian guest at the Oscars this year, besides the nominees from India. She was the only Indian name among the list of Oscars 95 presenters, and she introduced the live performance of the Naatu Naatu song from the Telugu movie RRR.
Bursting with pride 🥺❤️...she Presented it so well and ofcourse she look breathtakingly gorgeous
QUEEN for a Reason 👑#DeepikaAtOscars #DeepikaPadukone #Oscars95 pic.twitter.com/3CcsKpvPkO

— Vaishnavi Patil (@Vaishnavi_2109) March 13, 2023
"An irresistibly catchy chorus, electrifying beats and killer dance moves to match have made this next song a global sensation", the actress began eliciting cheers and claps from the Oscars 95 audience. "It plays during a pivotal scene in RRR. a movie about the friendship between real life Indian revolutionaries Alluri Sita Rama Raju and Kommaram Bheem. In addition to being sung in Telugu and illustrating the film's anti-colonialist themes, it is also a total banger", Padukone said to erupts of laughter.
'Deepika, my love"#DeepikaAtOscars #Oscars pic.twitter.com/vfIfplDhoE

— Team DP Malaysia (@TeamDeepikaMY_) March 13, 2023
She continued, "It has earned millions of views on Youtube and TikTok. Has audiences dancing in movie theaters all around the world and is also the first song ever from an Indian production to be nominated for an Oscar", to loud claps. Padukone ended with this rhyme, "Do you Naatu? because if you don't you're about to!"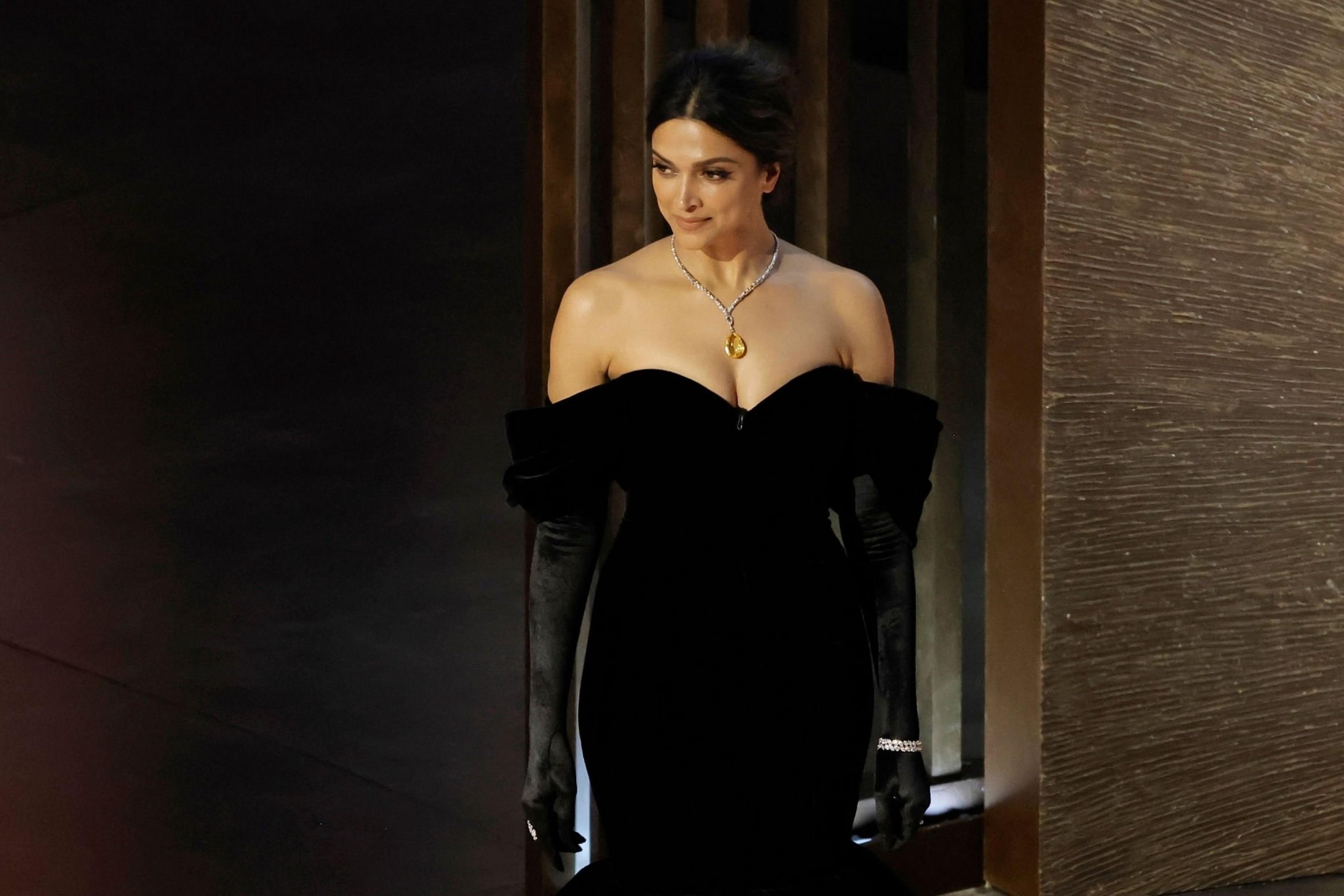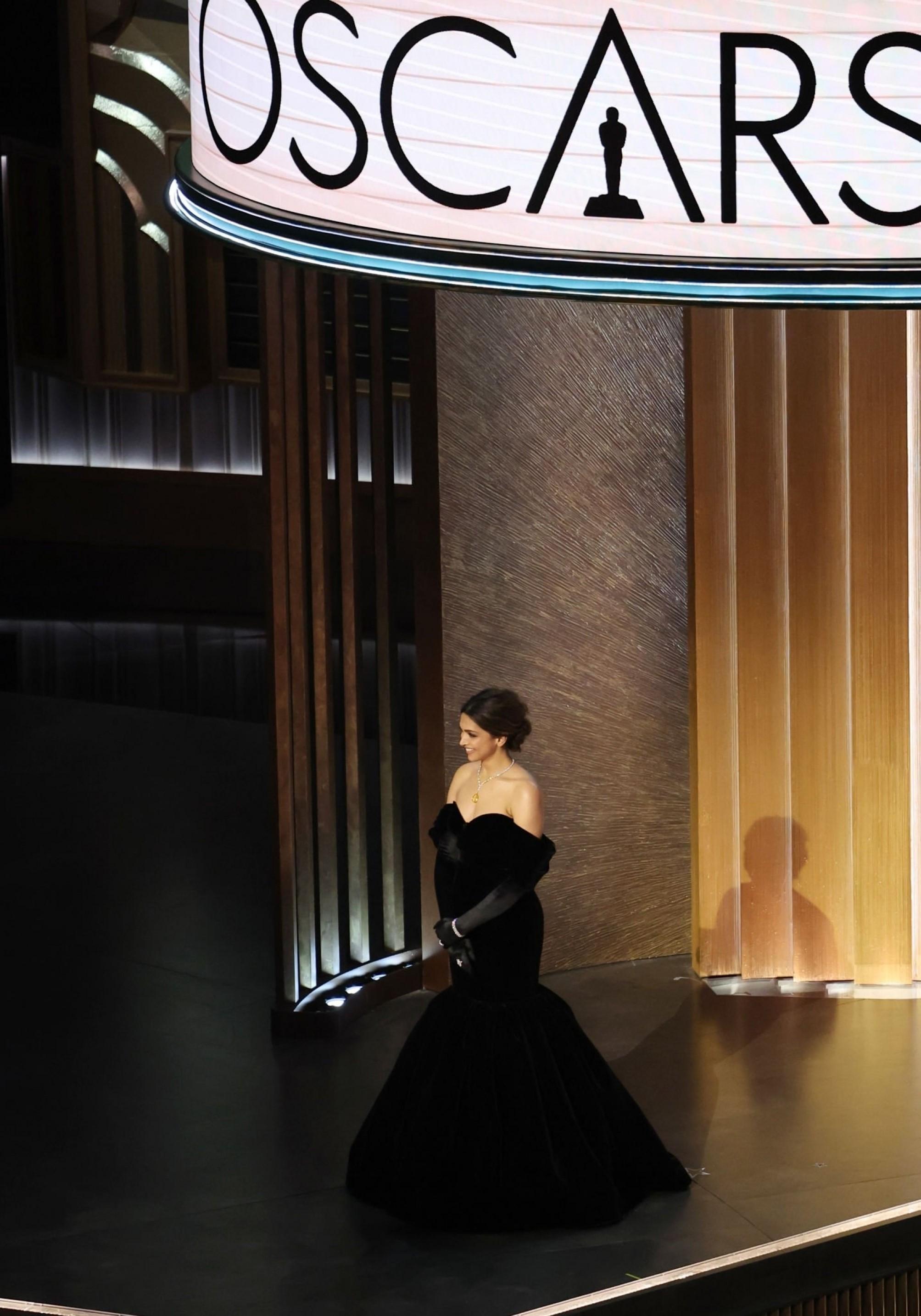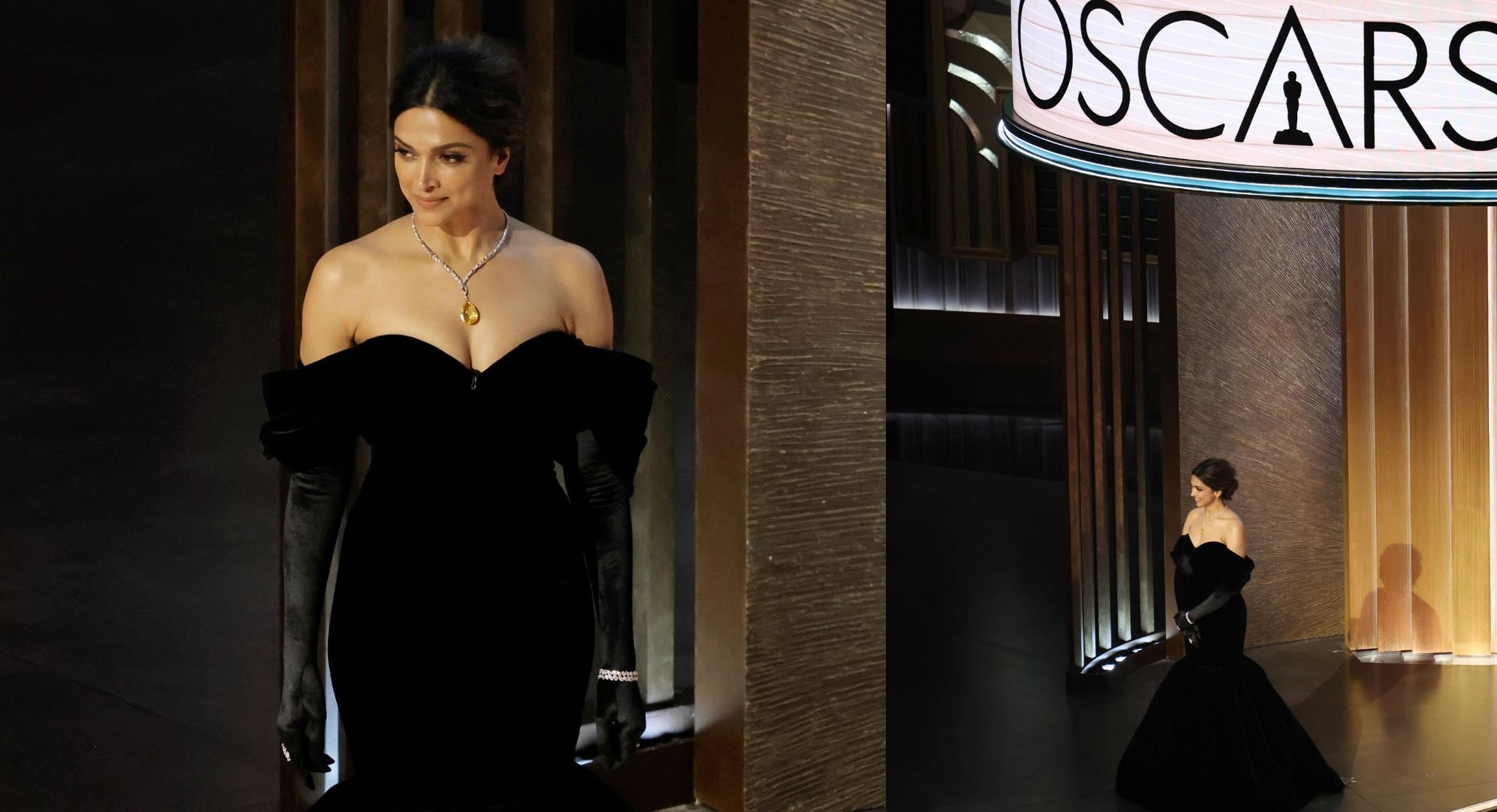 Naatu Naatu from RRR movie won the Best Original Song this year and it was the only other winner from India, besides the Best Documentary Short - The Elephant Whisperers. The other Indian nominee - All That Breathes lost to Navalny in the Documentary Feature Film category.
Deepika Padukone at the #Oscars when Naatu Naatu won for Best Original Song #DeepikaAtOscars pic.twitter.com/wwyOHEOtiM

— Team DP Malaysia (@TeamDeepikaMY_) March 13, 2023
Nevertheless, Padukone's presence at the event made quite the splash. Her Louis Vuitton dress, picked by her longtime stylist Shaleena Nathani was a head-turner. Padukone also showed-off her new 82° E tattoo, that represents the actress' newly launched beauty brand line. Besides her presenting bit and her reaction to Naatu Naatu's win going viral back home, she also found support from fellow actresses Alia Bhatt and Samantha Ruth Prabhu on social media.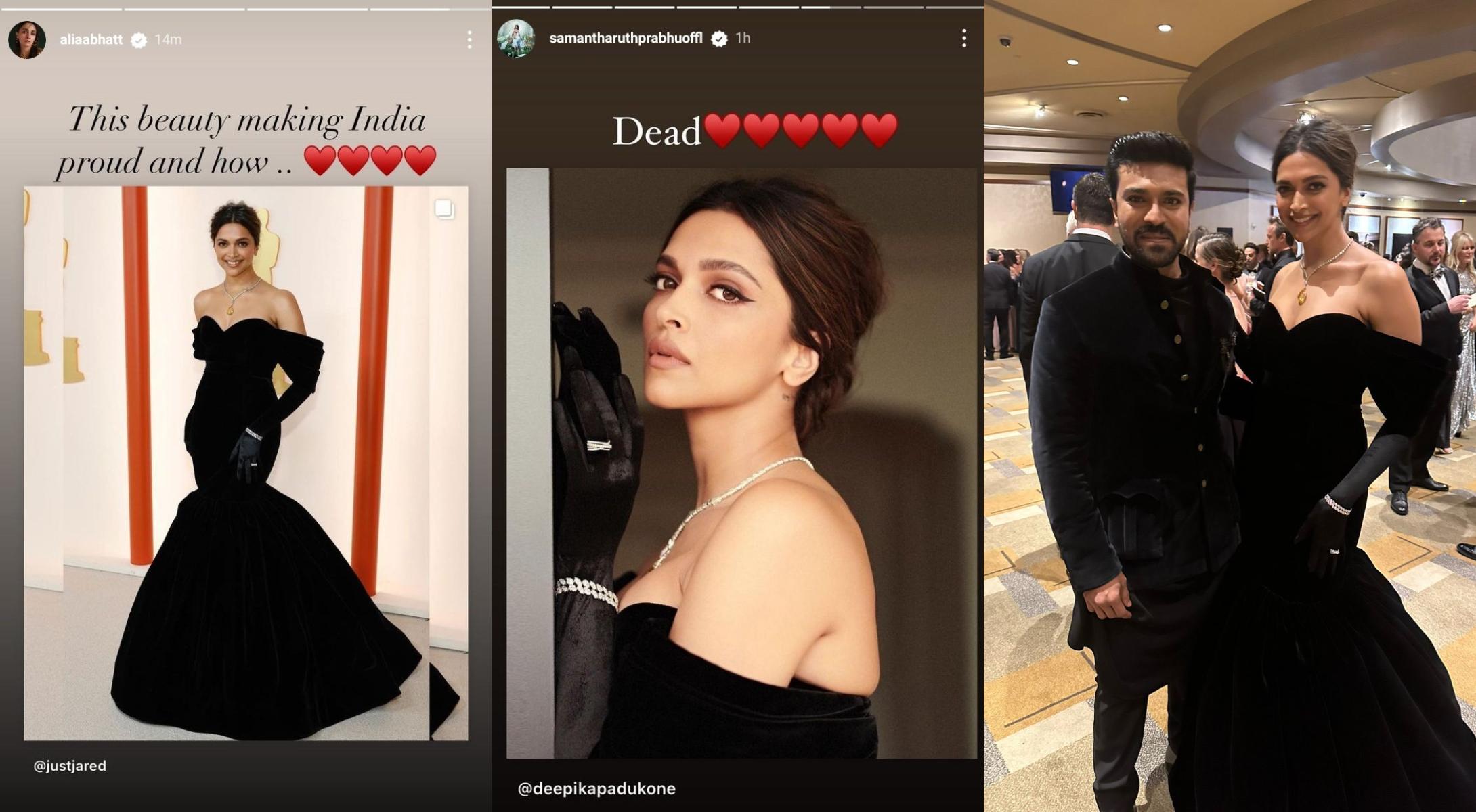 [L-R]: Alia Bhatt rooting for Deepika Padukone, Samantha swooning over Deepika Padukone, RRR star Ram Charan with Deepika Padukone at the Oscars 2023 [B]: Bollywood actress Kangana Ranaut's praising Deepika Padukone for representing India at the Oscars
How beautiful @deepikapadukone looks, not easy to stand there holding entire nation together, carrying its image, reputation on those delicate shoulders and speaking so graciously and confidently. Deepika stands tall as a testimony to the fact that Indian women are the best ❤️🇮🇳 https://t.co/KsrADwxrPT

— Kangana Ranaut (@KanganaTeam) March 13, 2023