Tamil star actor Ajith Kumar is quite a private celebrity and over the years, very little of his immediate family has been exposed to the public. Ajith's father P Subramaniam Mani was fighting age-related illnesses and ailments, and he passed away earlier today at 85. P Subramaniam Mani is survived by his wife Mohini and three sons, Anup Kumar, Ajith Kumar and Anil Kumar.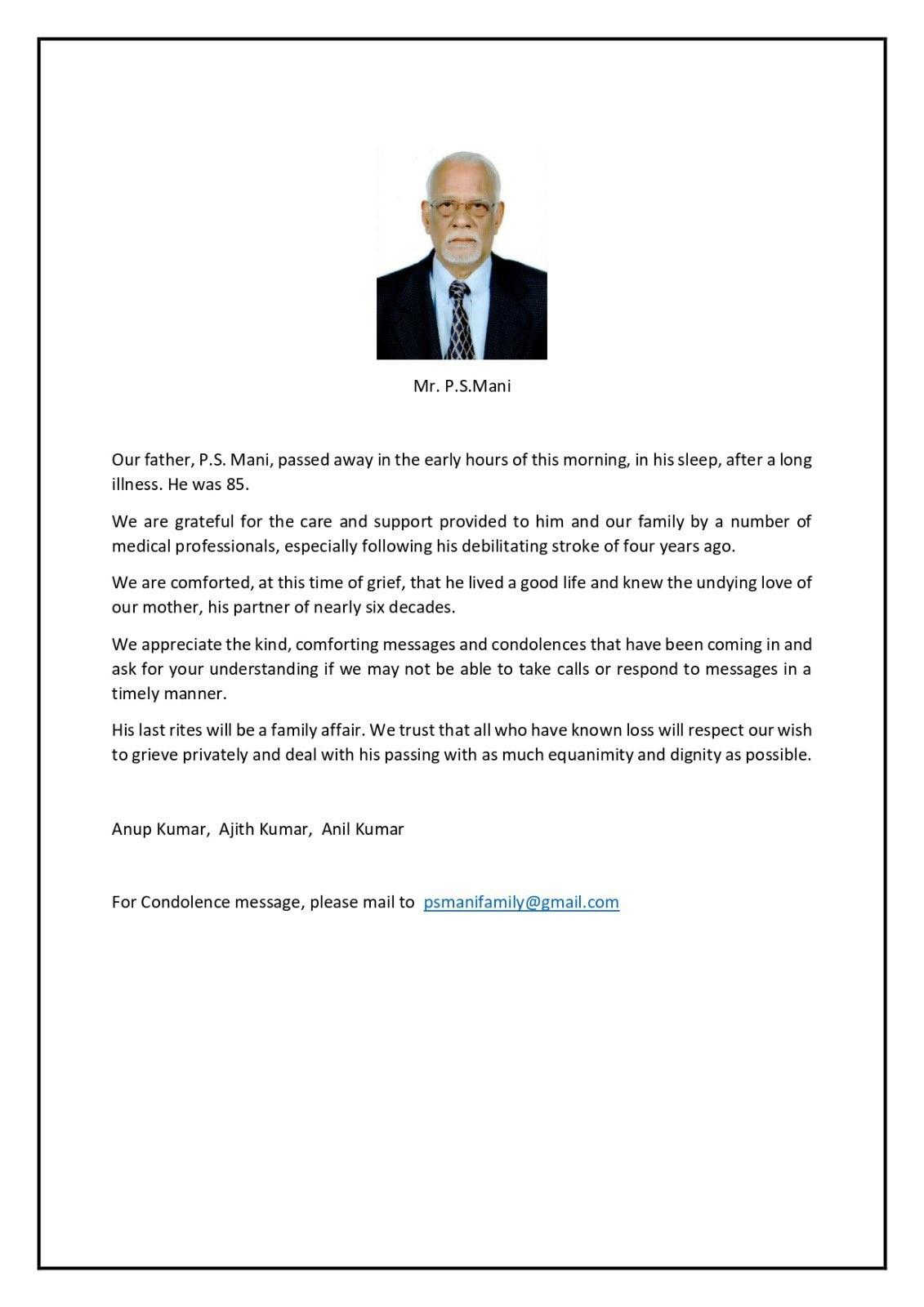 A statement released by Ajith and his brothers read, "Our father, P.S. Mani passed away in the early hours of this morning in his sleep after a long illness. He was 85. We are grateful for the care and support provided to him and our family by a number of medical professionals, especially following his debilitating stroke of four years ago."
Our parents gave us a lot of freedom. My father was a very smart man. He himself was a Rebel.

- Anil Kumar#AjithKumar pic.twitter.com/U3PvBZeD8L

— Trollywood (@TrollywoodX) March 24, 2023
While condolences have been pouring in all day for the social media absent Ajith Kumar, his contemporary from the Tamil film industry - actor Vijay made sure to pay tribute to Ajith's father personally. Though Ajith and his family had stated that the last rites would be a 'family affair' and that they wish to grieve privately and deal with the passing with as much dignity as possible, some media cameras were present at the funeral.
RIP iyaa …. I still remember the days of "Vaali" story narration, iyaa use to sit with Ajith sir , and enjoy my narration… always love you iyaa 🙏🙏🙏 deepest condolences to Amma , Ajith sir , Shalini mam & to the family 🙏sjs https://t.co/bZXxBc65Fc

— S J Suryah (@iam_SJSuryah) March 24, 2023
தம்பி #Ajithkumar அவர்களின் அப்பா திரு. சுப்பிரமணியம் மறைந்த செய்தி கேட்டு வருத்தமடைந்தேன். தந்தையை இழந்து வாடும் அஜித் குமாருக்கும் அவரது குடும்பத்தாருக்கும் எனது இரங்கலையும் ஆறுதலையும் தெரிவித்துக்கொள்கிறேன்.

— Kamal Haasan (@ikamalhaasan) March 24, 2023
My deepest condolences to dear #Ajith and to his family, friends, relatives and well wishers for the loss of his father.
May his soul rest in peace#RIPSubramaniam #AjithKumar pic.twitter.com/poNRV7JG7U

— R Sarath Kumar (@realsarathkumar) March 24, 2023
"நடிகர் திரு. அஜித்குமார் அவர்களின் தந்தை திரு. சுப்பிரமணியம் அவர்கள் உடல்நலக்குறைவால் மறைந்த செய்தி கேட்டு வருந்தினேன்.

தந்தையின் பிரிவால் வாடும் திரு. அஜித்குமார் அவர்களுக்கு எனது ஆழ்ந்த இரங்கல்" என மாண்புமிகு முதலமைச்சர் திரு. @mkstalin அவர்கள் தெரிவித்துள்ளார். pic.twitter.com/8BAuKow65U

— CMOTamilNadu (@CMOTamilnadu) March 24, 2023
நடிகர் திரு.அஜீத்குமார் அவர்களின் அன்புத்தந்தையார் திரு.பி.எஸ்.மணி அவர்கள் உடல்நலக்குறைவால் மறைந்த செய்தியறிந்து வருந்தினேன். அஜீத் அவர்களின் இல்லத்துக்கு சென்று அவருடைய தந்தையாரின் திருவுடலுக்கு மரியாதை செலுத்தினோம்..குடும்பத்தாருக்கு ஆறுதல் தெரிவித்தோம்.

— Udhay (@Udhaystalin) March 24, 2023
நடிகர் #Ajithkumar அவர்களின் தந்தை உடல்நலக்குறைவால் சென்னையில் காலமான செய்தி வருத்தமளிக்கிறது.

அன்னாரின் ஆன்மா ஈசன் திருவடிகளில் இளைப்பாற ப்ரார்த்திக்கிறேன்.

அவரை இழந்து வாடும் அவரது குடும்பத்தினருக்கு எனது ஆழ்ந்த இரங்கலை தெரிவித்துக் கொள்கிறேன்.#ஓம்ஷாந்தி@SureshChandraa pic.twitter.com/k58BnE745q

— H Raja (@HRajaBJP) March 24, 2023
My heartfelt condolences to Ajith, his mother and family. The loss of one's dad .. especially someone as caring and sweet as Subramaniam uncle can never be compensated. May his soul rest in peace. Stay strong Ajith. pic.twitter.com/eY081S4WQG

— Vikram (@chiyaan) March 24, 2023
Heartfelt condolences to Ajith sir and the entire family. The loss of a father is beyond heartbreaking and I pray for strength to overcome this irreplaceable loss.

— Jayam Ravi (@actor_jayamravi) March 24, 2023
My sincere condolences to Ajith sir & his family on the demise of his father
MR P.S Mani.
May god give you & your family strength through this difficult time & may his soul rest in peace 🙏🏻

— Silambarasan TR (@SilambarasanTR_) March 24, 2023
Thalapathy Vijay at Ajith Kumar's residence to convey his condolences to the family members. pic.twitter.com/UbSQlVxxtw

— Vijay Fans Trends (@VijayFansTrends) March 24, 2023