Superhero movies in Tamil are rare, and after action entertainers that entertained the superhero idea like Mugamoodi (2012), Hero (2019), Kollywood is finally getting its full fledged superhero fantasy in the form of Veeran. All you need to know about the 2023 film which releases in theaters worldwide this Friday:
Release Date: June 2, 2023 [Friday]
FDFS: 8:00 AM IST (India)
Genre: Fantasy, Action, Drama
Runtime: 155.47 minutes (2 hours 35 minutes 47 seconds)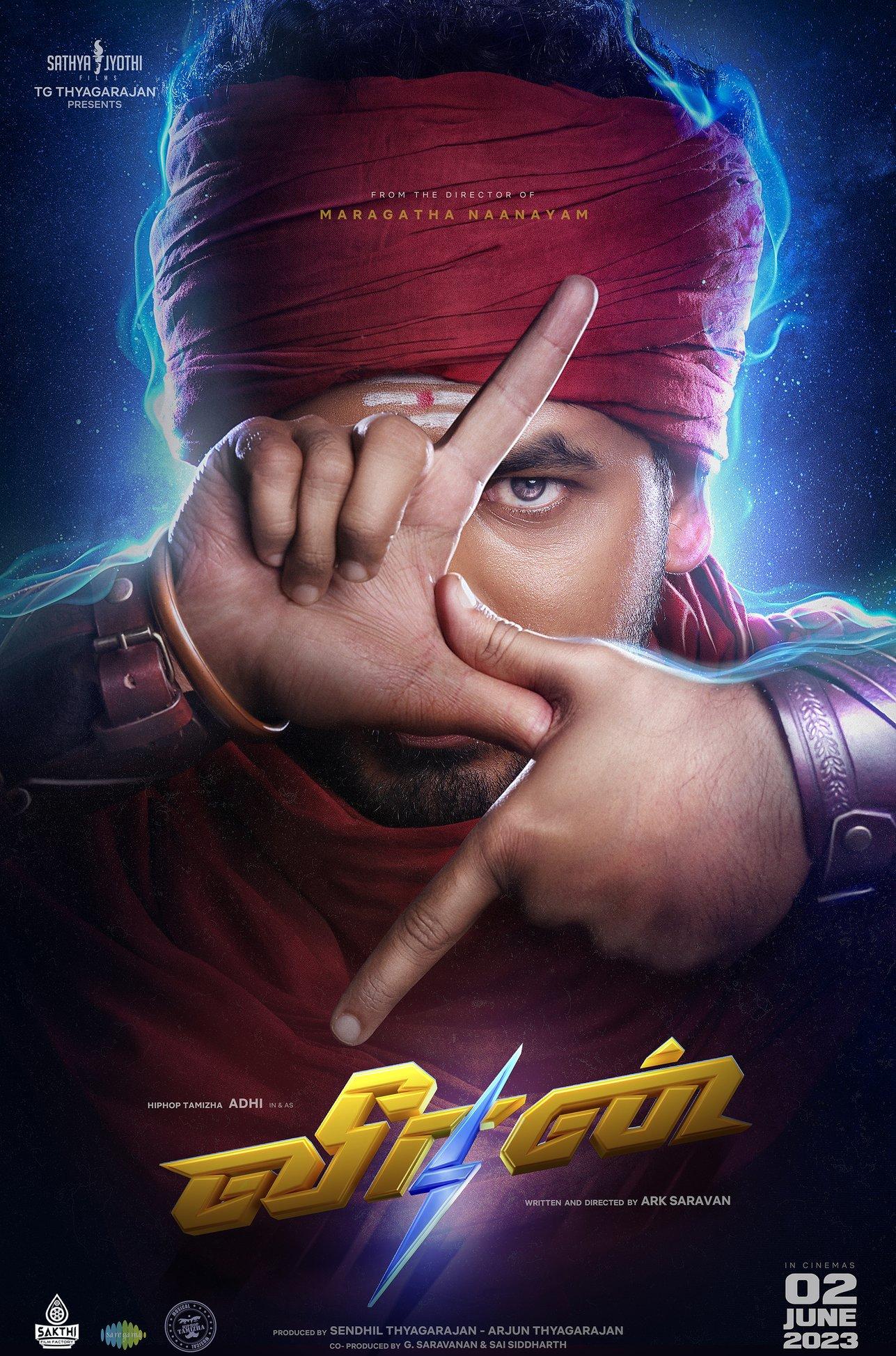 Plot: Kumaran a 15 year old boy lives in his village Veeranoor and struck by lightning, he goes into a short coma. After recovery his sister takes him to Singapore where he realises slowly that the accident gave him superpowers of lightning and mind control. How his superpowers come handy for his Veeranoor village years later is what forms the rest of the story.
Cast/Characters

Hip-hop Tamizha - Kumaran/Veeran

Vinay Rai

Athira Raj

Munish kanth

Kali venkat

Sassi Selvaraj
Writing/Direction: ARK Saravanan
Cinematography:

Deepak D Menon
Action/Stunts:

Mahesh Mathew
Production: Sathya Jyothi Films
Distribution: Shakthi Film Factory (Tamil Nadu)
OTT (Post Theatrical): Amazon Prime Video (Yet to confirm)
Satellite (Post-Theatrical): Yet to announce