Veeran starring actor, composer Hip-hop Tamizha aka Aadhi is all set to release in theaters tomorrow i.e. June 2, 2023 and here is a quick preview of what makes the movie watchable in theaters:
Subject/Theme: It isn't everyday one gets to see fantasy movies much less superhero films in Tamil cinema. Veeran is Kollywood's first legitimate superhero movie and warrants a watch in theaters just for that.
Director: ARK Saravanan who made his debut with the 2017 fantasy comedy Maragadha Naanayam has written and directed Veeran. Maragadha Naanayam was extremely well received and the same is expected of Veeran as well.
Not Minnal Murali: Aesthetically and to an extent story-wise, Veeran previously titled Minnal Veeran has been compared to the Malayalam superhit Minnal Murali which was made for theaters but had a direct OTT release in 2021. Basil Joseph who directed the Malayalam hit has officially confirmed that both movies have nothing to do with each other. Lesser known fact is that Veeran was already ready for rolling even before Minnal Murali premiered on Netflix.
"We decided to change the title from Minnal Veean to Veeran solely to avoid comparisons with Minnal Murali. If the viewers come to the theatres expecting a Minnal Murali, they'll be disappointed. It's a very different film..Veeran's world is different," - Hip-hop Tamizha Aadhi in an interview with Film Companion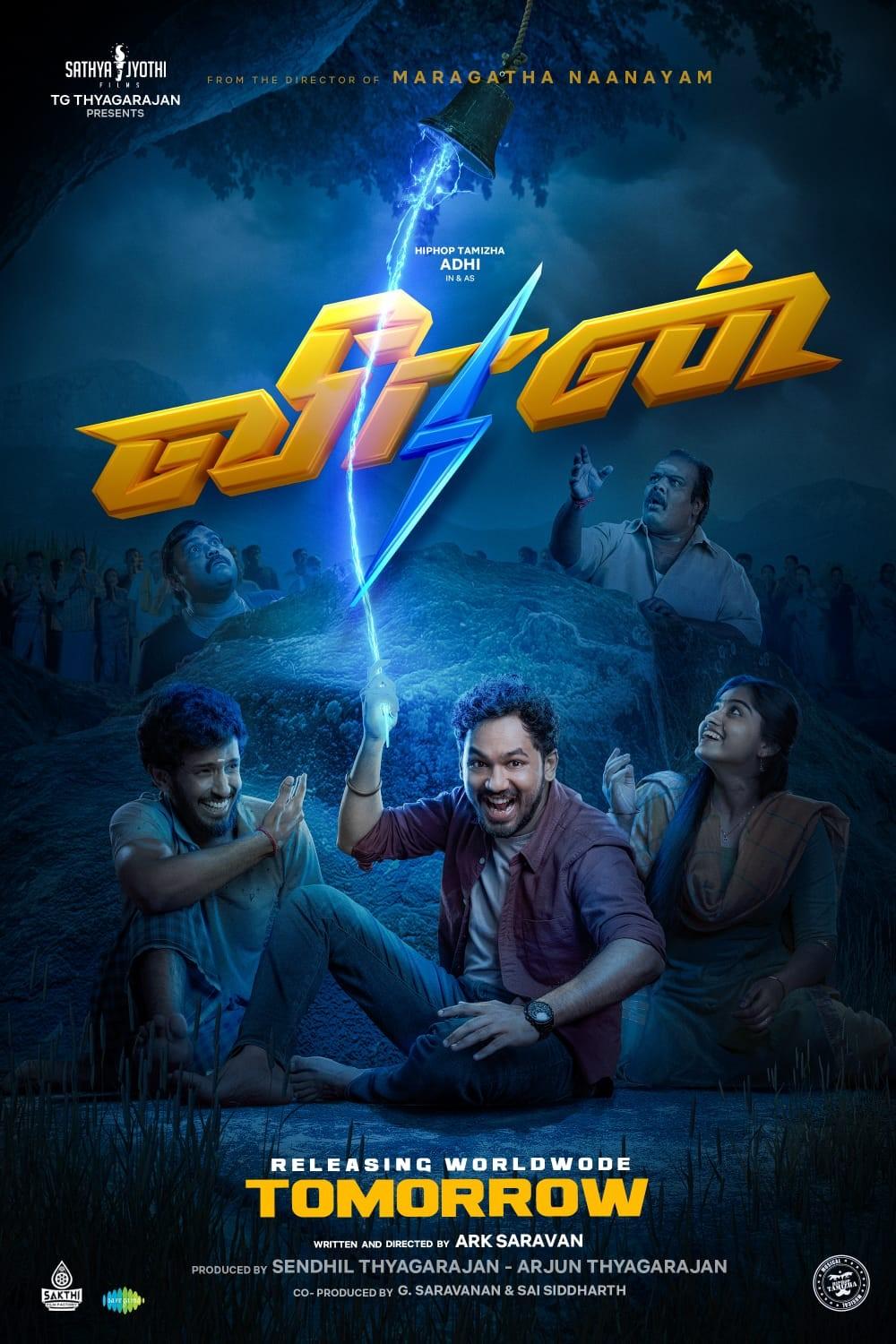 Censor, Runtime: Veeran is U certified and family, children friendly. The movie comes with a runtime of 155 minutes i.e. 2 hours 35 minutes which is neither too short nor too long.
Overall Production: Besides Hip-hop Tamizha Aadhi, Veeran comes with decent names on the cast and crew. With the superhero element being a major part of the movie, decent VFX and CGI have been promised via teasers and trailers. Production banner Sathya Jyothi Films seems to have left no stone unturned to ensure the movie more than satisfies its target audience.
FDFS, Plot, OTT, Satellite & All You Need to Know About Veeran