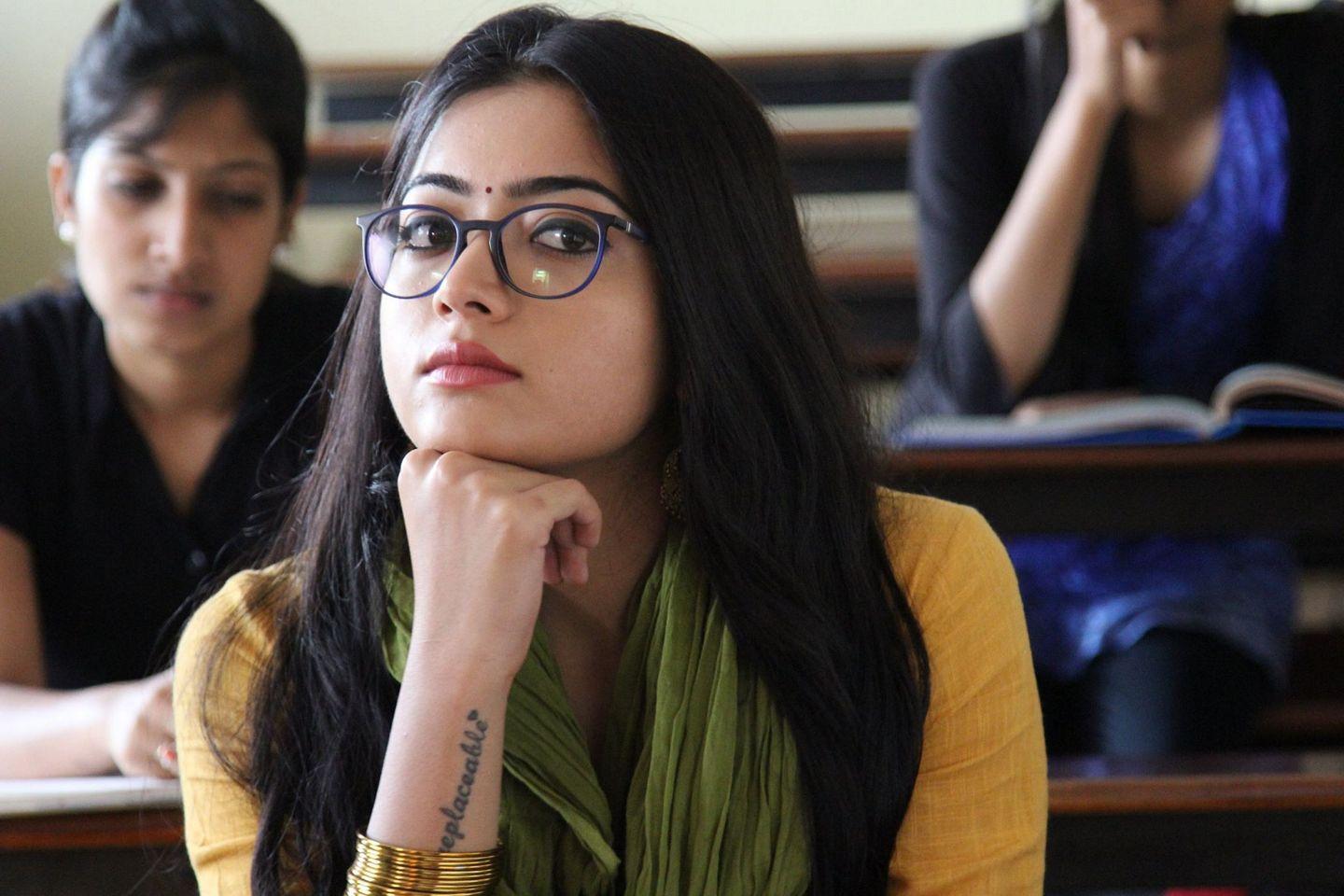 Rashmika Mandanna in Kirik Party
How do you see the rise over the last three years? The fans have come in large numbers.
I don't feel like I got famous overnight. Everything happened gradually, with people accepting my face and the body language in the industry. After Kirik Party, I did two more Kannada films which established me a little more. And then came Chalo and Geetha Govindam, which took me higher and higher. With respect to the fans, I still can't come to terms that they are coming to see me. I always feel like they are coming to see the co-star or anybody else. It still hasn't sunk in, I can't enjoy the stardom yet. But it's great how they constantly hold my back and support me all the way.
Does this rise turn into a pressure while picking scripts?
I just pick scripts which I want to be a part of. With every film, I challenge myself. Few people came up saying that I couldn't cry, and in Dear Comrade, I broke that barrier. When you see the trailer of the film, you'll realize that I am sad on a lot of occasions. It's in complete contrast to my real life, because I am someone who can't be sad at all. I want people to look back at my career later, and tell me that I've done some mad films. Five years down the lane, there should be a lot of quality on my graph. So, good scripts are the way forward.
What was the preparation that was required for your role in Dear Comrade, since it is that of a cricketer?
Trust me, I shot for 110 days for this film. They made me cut my hair, train hard and even dub for four months. But at the end of it all, I felt it was worth it. Playing cricket has made me more confident, and now I feel like I'm unbeatable and can pull off anything.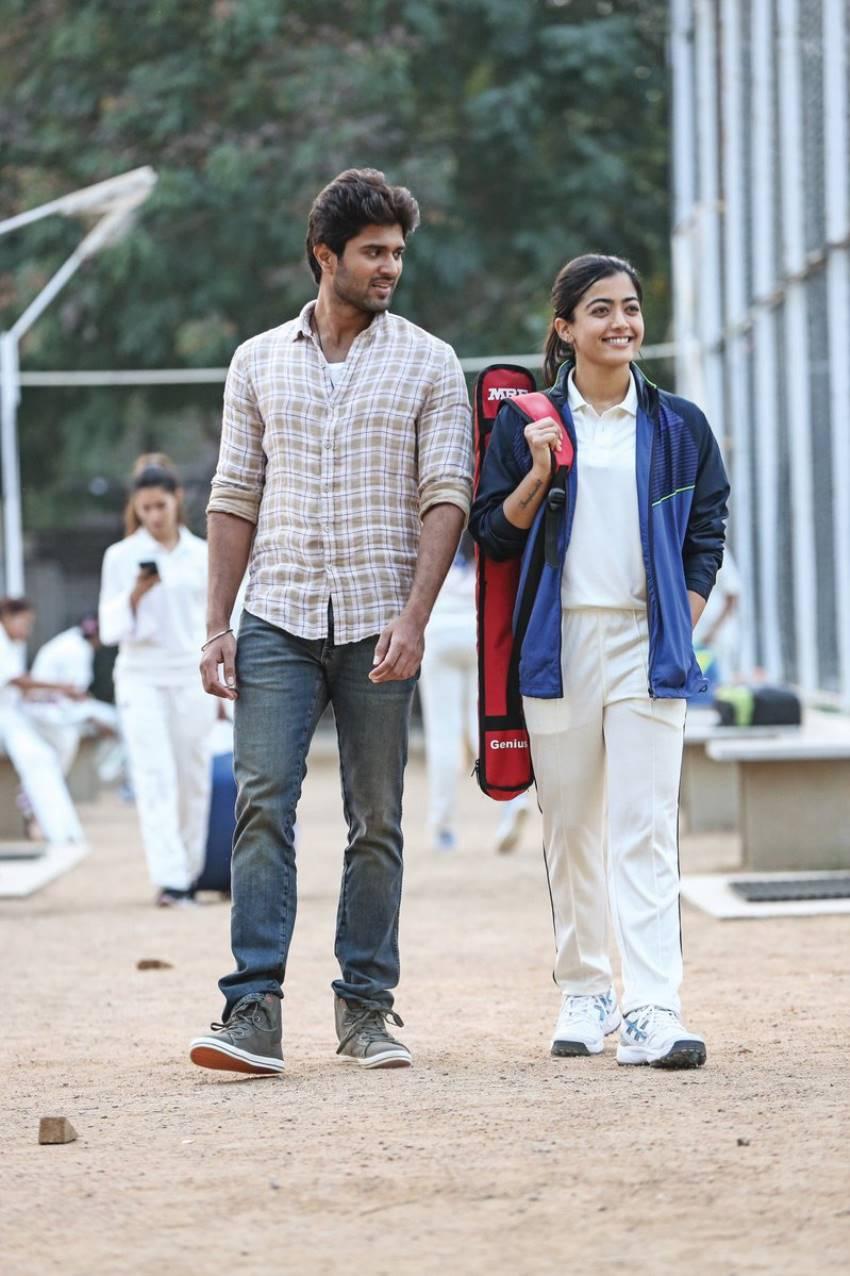 Rashmika Mandanna in Dear Comrade
How different is Dear Comrade, when compared to the fact that you've already paired up with Vijay Deverakonda in Geetha Govindam?
When you watch the film, you will find a stark contrast between Bobby-Lilly and Geetha-Govind. Dear Comrade is more of an intense, emotional tale. For me, it is hard to even compare both the films. We are just happy that we both could pull off two different characters in two different films.
Dear Comrade marks your entry into Kollywood as well, how does it feel?
I think Dear Comrade is going to create that madness again. It happened with Geetha Govindam even though we didn't have a Tamil version, and this film brings back the buzz. And my straight film in Kollywood is happening with Karthi's next film. For me, first films are always about the establishment and this too will bring about my character as a proper Tamil girl.
At the end of this quick chat, it is obvious to infer that Rashmika Mandanna is simply a huge bundle of energy which makes her a delight to talk to. Her innings down in Kollywood begins with Dear Comrade, and we can't wait to see what the future holds for this lovely belle!