Do you miss shooting on film rolls?
Cinema has gone through a lot of changes. For a cinematographer, as there were no monitors or playbacks, the director will only turn to you to ask if the performance was fine or if we needed a re-take. While we sat down to watch the rushes, we got appreciated more as it is the first time the team is actually getting to watch the shot's footage. It was an era of surprises. The freedom that the cinematographers had was huge as we could take the call to rework on a shot and experiment more with our own ideas. Films had a very organic feel to them. It almost felt like you were capturing what you saw with your naked eyes. Though digital cinema has closed the pathway to surprises, it has also closed down the pathway to worries or apprehensions. I emphasise that change is important and changes lead to growth.
Is the technique of color grading or enhancement a boon or bane?
I think it's both. Most of the technicians actually try and do everything before hand and do not rely too much on the post color manipulation. This does not lead to the tampering of the footage. Because, the more you tamper, the more artificial the footage will seem. However, the film and the script also dictate this process. What we should remember is that when we call a work 'original', it refers to something with an origin and that origin could be you, yourself.
How do you handle challenges while working on a film?
Everything seems like a challenge until you actually face it and deal with it. Because, only when you do so will you realise your own potential. You always learn as you march forward. For example, the 'Rukumani' song in Roja was a very difficult sequence, It was a song with a night effect with a 70 year old singing and it had unusual sound cues. Today, looking back at that song, Mani Ratnam and I wonder how we pulled it off. With VFX and all the technological advancements, it might be easier now but in those days it was challenging and fun, as the director always stood next to you!
The repeated collaboration with director AR Murugadoss is interesting. What reason will you attribute this reputation to?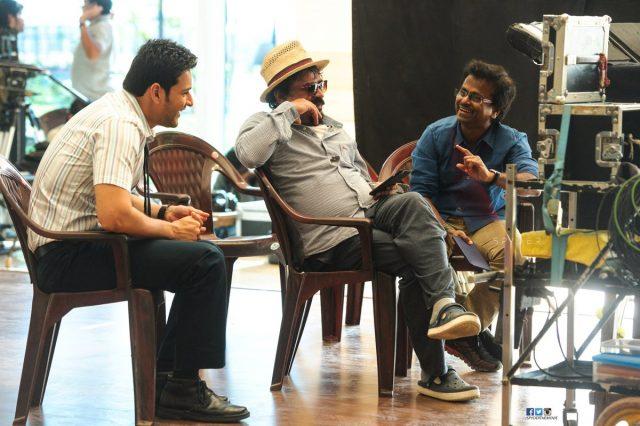 Mahesh Babu, Santhosh Sivan and AR Murugadoss at Spyder shooting spot
He is an interesting person. His approach to screenplay and narrative is very modern. I think it's very interesting to collaborate with different kinds of people to understand where they come from and why they are in the mission to tell a particular story. It is never just about a film. For example, if you ask Mani Ratnam why he is making a particular film he will have numerous answers that one couldn't have imagined.
After 28 years you are rolling the camera for Superstar Rajinikanth. What is different and what remains the same?
Rajini sir wanted me to work with him in a couple of other films after Thalapathy but due to multiple reasons, that didn't happen. When I worked in Thuppaki, ARM expressed to me that it was his dream to work with Rajini sir. He also narrated a couple of stories that he had written for Rajini sir and we decided that when the 'most dreamt of' Rajini sir project happens we'll do it together. Though Darbar is not one of those narrated stories, I'm glad that Darbar happened for AR Murugadoss. Darbar did not happen out of the blue. It has been planned for a while before it started.
Talking about Rajini sir, he hasn't changed much. Still the humble and simple person that he is. Rajini sir is a radiant man not just in front of the camera. I personally love shooting him and his skin type. The effort put into making him look younger is all his as he brings in so much energy onto his character. This energy sustains after we call "pack up". These attributes make him younger than his age.
Does a hero and his image dictate your work behind the lens?
The more an actor puts effort in contributing to the team?s effort, the team contributes towards the actor?s positioning. It?s a mutual process. Many actors support the crew as they understand this formula.
And yes, a scene is shot differently for a person like Rajini sir. The lighting scheme is in a way that makes them look their best.
Thupakki and Darbar being films set in the Mumbai city backdrop, how difficult has it been to avoid redundancy or unintentional repetitiveness?
Both these films are very different. Thuppaki was more about candidacy and hidden cameras. We had shot impromptu in various locations with Vijay sir standing in the middle of a busy Mumbai street. We were not too stringent about lights and angles but went ahead and captured candid moments. Darbar is a film with specifically planned sequences and no guerrilla style shooting.
With so many years of experience and continuous work, what keeps you motivated and drives you away from saturation?
I do a lot of things other than just cinematography. I make documentaries. I have produced a film with Yogi Babu and Manju Warier in the lead titled "Centimeters". I have made two versions of the same film with different actors. I shoot commercial ads. I love travelling and I shoot as I travel. When you do different things, it keeps you going. I keep looking at how differently I can appreciate the different moments of my life.
Have you ever experienced a Superstar?s FDFS?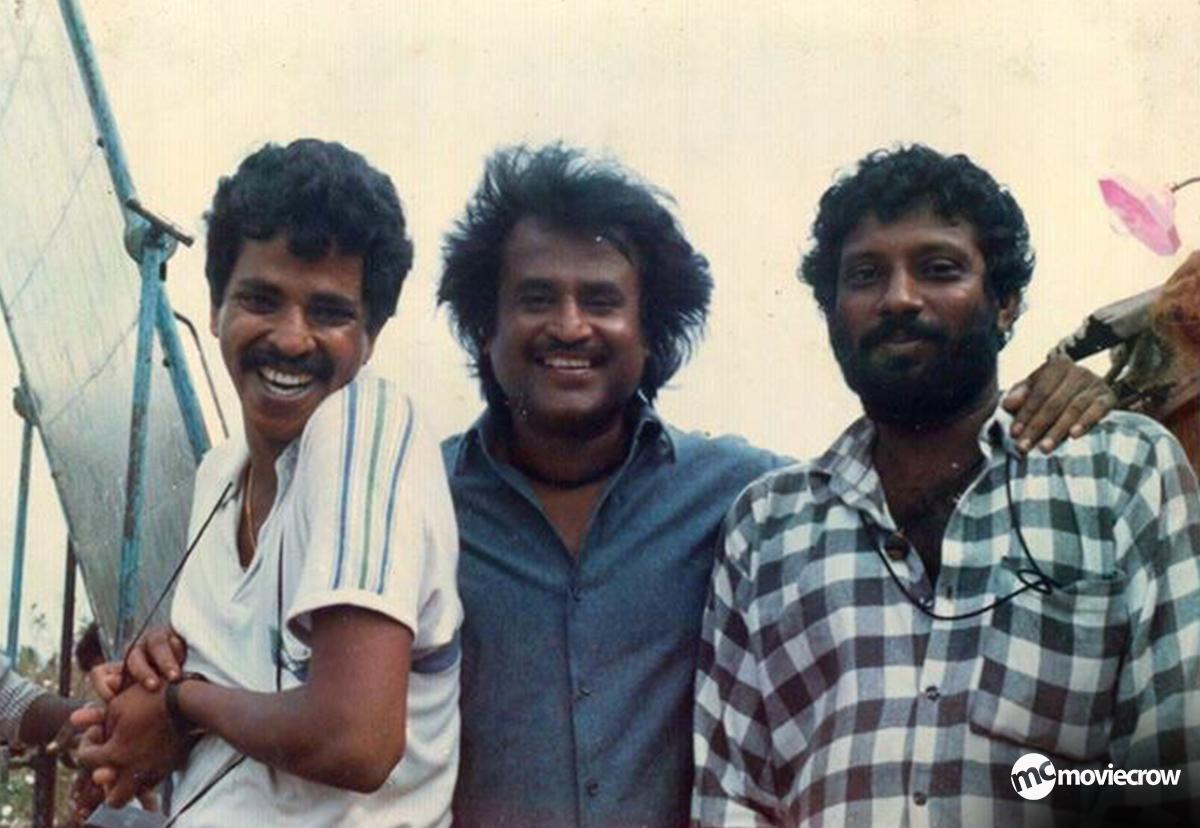 Thalapathy Shooting Spot
Yes. I remember going to the movie hall to check the quality of the print and it was a Thalapathy's FDFS. I saw people throwing their tickets into the air like confetti to celebrate the film and I really could not say if the quality of the print was fine or not (laughs). It was so exciting to watch the film with the fans as it was my Tamil debut. I look forward to watching Darbar in theatres and experiencing it with the fans.
What are your words of wisdom for an aspiring filmmaker?
Self motivation is the key. Never give up on your ideas and on executing them. You should love to be on the edge. You will never get appreciated if you don't show your adventurous quality. Keep trying something new everyday.